Indigenous Rights Versus Terrorism and Environmental Destruction, May 26 – June 4, 2017
Intensive Solidarity Delegation, June 25 – July 1, 2017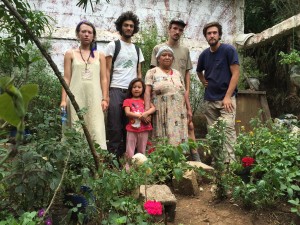 The GSP is looking for activists, organizers, teachers, students, journalists, farmers and other people of conscience to join us as we build solidarity with indigenous and peasant communities organizing to rescue and recuperate Mother Earth and their ancestral land rights in Guatemala.  Participate in Indigenous Rights Versus Terrorism and Environmental Destruction, an international solidarity delegation we are organizing from May 26 to June 4.  Or join our intensive solidarity delegation from June 25 to July 1.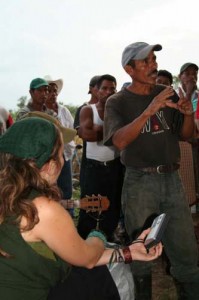 Indigenous Rights Versus Terrorism and Environmental Destruction, May 26 – June 4: Participants will spend most of their time in rural indigenous communities. We will visit political prisoners, community leaders who have been threatened with arrest, survivors of recent government violence and others who are organizing for justice. We will travel to and stay in communities that have been threatened with or have already suffered violent evictions. We will build personal and organizational relationships with those we meet. Transportation, basic housing, three meals a day and translation to/from English will be provided.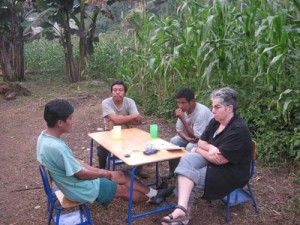 The central goal of the delegation is to provide participants with the tools and motivation to promote indigenous rights in Guatemala. Participants will commit to work on areas of interest to them such as publishing articles and videos; organizing informational presentations in Guatemala, the US and other countries; participating in fundraising efforts in support of the communities we visit; participating in civil disobedience; lobbying US Congress against military "aid" to Guatemala; collecting petitions; pressuring multinational banks such as the Inter-American Development Bank to stop funding theft of indigenous lands; assisting with translation; assisting with research; and other solidarity actions.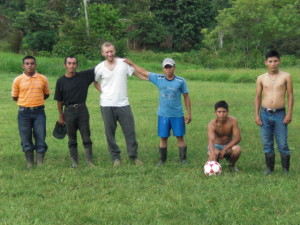 We understand that participants have their own previous commitments, bills, jobs, families, etc. Some participants may do as little as write a few letters after the delegation while others may spend months or years in Guatemala. All participants will need to be with us for the entire delegation.  For more information email us at info@guatemalasolidarityproject.org If you are interested in joining the delegation please briefly describe why.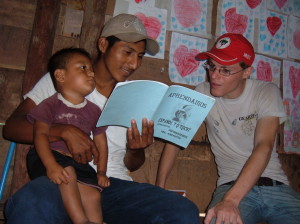 Intensive Solidarity Delegation, June 25 – July 1, 2017:  While this delegation will be similar in many ways, it is only open to people who fit any one or more of the following criteria: People with significant experience doing latin america solidarity work, people who have previously participated in GSP activities, people who are interested in volunteering in Guatemala with the GSP and our partners after the delegation ends, and people who are able to commit before the delegation to do specific solidarity work (such as publishing articles, raising funds to support our partners, and organizing nonviolent actions calling for justice in Guatemala).  English/Spanish translation may be somewhat limited on this delegation.  Our delegations always look to build individual and institutional solidarity, and together we create action plans that will help guide us to continued collaboration once the delegation is over.  However this delegation will be even more focused on tasks and less focused on activities geared toward introducing and informing delegation participants.  We expect to participate in long hikes, get uncomfortably sweaty and dirty, get bug bites and sleep on hard surfaces.  We expect to see incredible natural beauty and swim and fall in love with a river or two.  We expect to feel moments of great joy and of intense sorrow.  For more information email us at info@guatemalasolidarityproject.org If you are interested in joining the delegation please briefly describe why.
The GSP has been organizing solidarity delegations for over 10 years.  Here are recent delegation reports:
GSP Solidarity Delegation January 2017 Report Back:  From January 3rd to January 11th, 2017, a group of students, organizers, farmers, and human rights activists from the United States traveled throughout rural Guatemala as part of a delegation organized by the Guatemala Solidarity Project. We traveled under the principle that solidarity is best created by building long term relationships and listening to the communities most affected by state violence and global capitalism. Three themes emerged from the stories we heard: the role of international and state violence, environmental destruction, and gender-based violence.  Read complete report
GSP Solidarity Delegation June 2016 Report Back:  This delegation was born out of the belief that the United States government plays an active and ongoing role in the exploitation, repression and violence directly targeted against peasants in resistance to capitalist "development".  We did not have a clear idea of what we were going to see, but our desire was to personally witness the devastating effects of U.S. foreign policy.  During the months of April and May, Guatemala Solidarity Project (GSP) delegates from the United States took part in several actions in support of indigenous land and water rights. These actions included visiting communities in resistance in different regions of Guatemala as well as  participating with thousands of Guatemalan  farmers and activists in La Marcha Por El Agua (The March for Water).  Read complete report
GSP Solidarity Delegation June 2015 Report Back:  From May 25 to June 4, 2015, a group of human rights activists from the United States, England and Colombia participated in a solidarity delegation organized by the Guatemala Solidarity Project. We were horrified to see that the government and capital interests are systematically using violence and judicial persecution to steal land from indigenous communities. Their goal is to exploit the natural resources and cheap labor of Guatemala, destroying rivers and local ecosystems in the process and leaving indigenous peasants with hunger and poverty. Read complete report