The Guatemala Solidarity Project is a small collaboration of activists, organizers and leaders from around the world, mostly the United States and Guatemala. We began primarily as an effort between School of the Americas Watch activists and peasant leaders associated with the Committee of Peasant Unity.
In Guatemala countless indigenous and peasant communities continue to protect their culture, language, rivers and forests from centuries of genocidal violence.  Government, paramilitary and private security use extreme violence and legal persecution to support the economic interests of a small national and international elite.  Entire communities are burned to the ground, indigenous lands are stolen for their natural resources, rivers are poisoned, forests are cut down. Mining, export agriculture, oil and related companies profit enormously while the majority of Maya children are left with chronic malnutrition. One of the world's most heavily forested and bio-diverse countries is converted into a major emitter of carbon dioxide.
Despite such systematic repression our partner communities continue to organize nonviolently to recuperate and defend Mother Earth.  The GSP is fighting genocide and environmental destruction by building relationships of solidarity with communities and organizations in the struggle for peace and justice in Guatemala. We use nonviolent organizing to build long term solidarity with several dozen indigenous and peasant communities and organizations.  Our Advisory Council members help guide these efforts. They are listed below in alphabetical order:
GSP Advisory Council: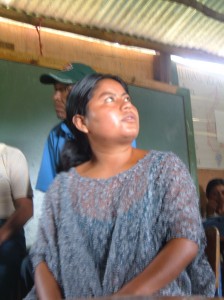 Ana Maria Sacrab Tiul (Pictured above):  Sacrab is an indigenous q'eqchi' community organizer.  For over seven years she has been Regional Coordinator for the Mama Maquin Region in northeast Guatemala for the Committee of Peasant Unity.  She brings people together for important meetings, protests and other gatherings.  She helps to form Women's Councils in communities to support the rights and participation of indigenous women.
Sacrab has helped organize GSP delegations and is especially active in our efforts to support political prisoners.  Her father Pablo Sacrab is a political prisoner who has been in jail for approximately five years. Sacrab is one of many internal refugees in Guatemala. In 2014 her home community of Saquimo Setana was destroyed as houses and the school were burned down in an extrajudicial eviction. Despite significant risk to her physical and financial security, she has continued to organize for indigenous, peasant and women's rights.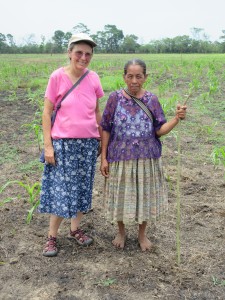 Daisy McCoy (Pictured above left):  McCoy is an activist and Math Professor who lives in Vermont.  She first visited Guatemala  50 years ago, and fell in love with the beautiful, diverse ecosystems, history, culture and the impoverished yet inspiring people she met.  She has also been horrified to see the genocidal violence, repression,and environmental destruction that has fallen on the country.  She has returned numerous times participating in GSP delegations, leading student trips, visiting communities, and learning about the people and culture.  McCoy has been highly active in related efforts in the United States, organizing with various anti-war and pro-environment groups.  She participates in efforts to close the US Army School of the Americas and resist the militarization of conflicts.  She helps coordinate a free community lunch program, emphasizing the importance of getting to know each other as well as feeding the hungry.    She is in the process of lowering her environmental footprint and encourages others to do the same.  She is studying the historical and current usage of Mayan numerals and has shared her knowledge with groups in the US, Turkey, Mexico, and Guatemala.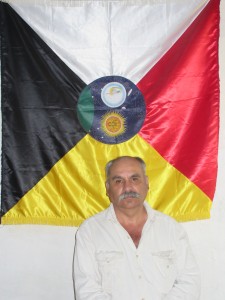 Elvin Ronaldo Ramirez (Pictured above):  Ramirez studied education and philosophy before the military's genocidal violence led him to the URNG.  The URNG, or National Guatemalan Revolutionary Unity, was the main guerilla organization fighting to defend communities from government attacks.  Ramirez rose to a spot in the URNG national leadership, pushing for compliance with indigenous rights and other aspects of the Peace Accords which were finalized in 1996 but never fully implemented by the government.  Ramirez is currently a council member of the Guatemala Food Sovereignty Network.  He is also a leader with the Central America Food Sovereignty Network, the Latin America Agro-ecological Movement, the Popular Front and actively supports the organizing efforts of numerous unions.
Greg Norman:  Norman is originally from Texas and has been volunteering and working in Guatemala since the 1990s. His education includes an M.A. in Latin American Studies and he has worked as an Adjunct Professor in Social Sciences in the United States and as a Professor in international topics in Guatemala. He has coordinated and numerous solidarity delegations in Mexico and Guatemala. He is fluent in Spanish and has over 10 years' experience as an English/Spanish translator and interpreter including simultaneous on-the-record interpreting for jury trials, witness testimony, depositions and other hearings and translation of medical records. Norman served as volunteer coordinator at a women's organization in a marginalized area on the outskirts of Guatemala City and has helped supervise dozens of international volunteers in Guatemala. He has been on the Board of Directors of the UPAVIM Community Development Foundation, a U.S. 501c3, since its founding in 2004.
Juana Victoria (Name changed to protect her identity):  Victoria is an indigenous woman who has been organizing in indigenous and non indigenous communities for decades.  Known for her sharp intellect and ability to unify diverse peoples in defense of human and environmental rights, she is often a target of government repression.  Victoria is a social investigator and human rights defender who is not satisfied with merely analyzing conflict. She is also willing to participate actively in working for change.
Victoria has had close family members and friends tortured and murdered by the government in recent years.  Only a few years ago the government kidnapped her and held her illegally, refusing to release her unless an indigenous rights organization ended its protest against government repression.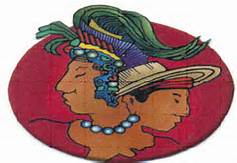 Majawil Q'ij:  Majawil Q'ij is an association of Mayan women working to strengthen the participation of indigenous women in Guatemalan politics, rescue and revalorize Maya culture and resist violence against women in all its forms – including the authoritarian attempts by the state to impose policies that deepen the poverty and inequality that disproportionately affect women.
Majawil Q'ij has collaborated with the GSP for approximately 10 years.  A leading Majawil Q'ij organizer was invited to participate on the GSP Advisory Council. After further discussion the decision was made to participate on the council as an organization.
Discrimination and marginalization have forced many Mayans to lose cultural knowledge and values including respect, language, spirituality, cosmovision, birth control, natural medicine and much more. Majawil Q'ij investigates and documents cultural elements, saving them with the support of the elderly. Majawil Q'ij also struggles for the freedom and the right to develop Maya spirituality.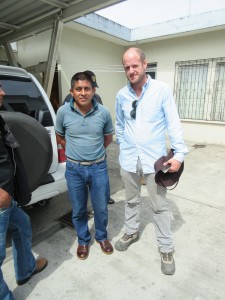 Palmer Legare (Pictured above, right):  Legare has coordinated over 10 solidarity delegations in Guatemala involving over 100 participants from the U.S., Guatemala, Europe, Asia and Australia. Before leaving to focus on supporting the GSP, Legare was Lead Organizer of the Alliance to Develop Power (ADP) in the U.S. With the ADP Legare supervised numerous staff and hundreds of volunteers in community organizing. He was responsible for local campaigns to convert apartment complexes to cooperatively-owned low income housing as well as national campaigns around health care reform, immigration reform, labor rights and other issues determined by meetings of the grassroots base of the ADP. Legare has organized numerous local, national and international protests. He has been detained for civil disobedience and other forms of nonviolent protest over a dozen times and has spent months in jails and prisons for this work.