Urgent: Guatemala arrests opposition leaders as Biden administration continues to support corrupt regime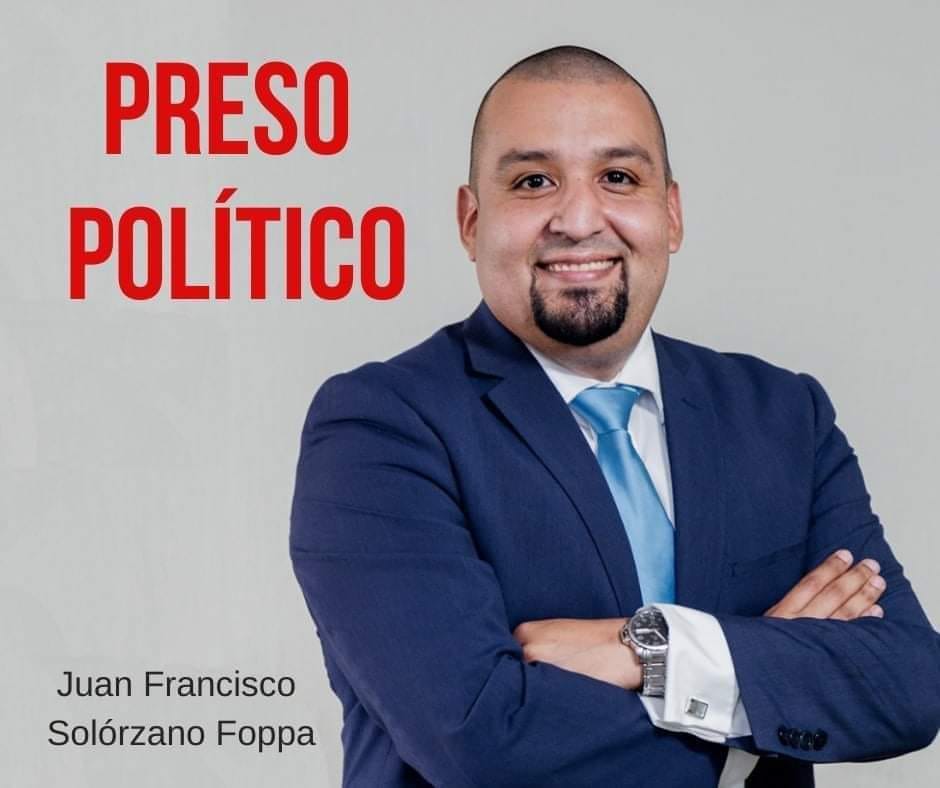 May 19, 2021
GuatemalaSolidarityProject.org
The Guatemala Solidarity Project urgently condemns the shocking arrest this morning of Juan Francisco Solorzano Foppa and other leading anti-corruption activists.  Foppa, as he is commonly known as in Guatemala, was stopped by nonpolice vehicles that had no license plates and later told that he and 15 others have arrest warrants related to their creation last year of the Guatemalan Environmentalist Political Party.  Also arrested this morning was Aníbal Mayen, a former analyst with the International Commission Against Impunity in Guatemala and an activist with the Environmentalist Party.
Foppa is perhaps most famous in Guatemala for his successful work against government corruption.  He played a lead role in the investigation and arrest of former President and General Otto Perez Molina.  He also helped form Guatemala's anti-impunity unit (Fiscalía Especializada Contra la Impunidad – FECI), the leading institution fighting against Guatemala's severe corruption.  As head of Guatemala's internal revenue service, Foppa was fired by notoriously corrupt President Jimmy Morales after Foppa exposed massive tax evasion by natural resource extraction companies.
Foppa is also well known because of his family's historic leadership in combatting Guatemala's genocidal dictators of the 1970s and 1980s.  His father played a lead role in this struggle, and was assassinated when Foppa was just two weeks old.  His grandmother Alaíde Foppa was an internationally known poet, feminist and human rights activist who was detained by the Guatemalan government in December 1980 and never seen again.  It is presumed that she was tortured and murdered.
Foppa was considered a leading potential opposition candidate to the "Pacto de Corruptos" or "Corrupt Covenant," which includes President Alejandro Giammattei and dozens of members of congress.  This group created arrest warrants on fraudulent charges against leading opposition figures before the 2019 elections and appear to be preparing the same strategy in order to stay in power.
Many national and international leaders have denounced the arrests.  "Solidarity with Aníbal Arguello (Mayen) and Juan Francisco Solorzano Foppa," stated Ivan Velasquez Gomez, former head of the International Commission Against Impunity in Guatemala.  "They are persecuted in Guatemala for their significant role in the struggle against corruption.  The corrupt use 'the justice system' to satisfy their revenge."
In a recent meeting with President Giammattei, Vice President Kamala Harris announced new cooperation agreements with Guatemalan state security forces.  President Biden also announced efforts to double electricity generation in the region, despite the use of systemic violence and terrorism against indigenous communities in efforts to steal their natural resources for the production and sale of electricity to wealthier buyers.  Such unconditional support has empowered the government to take today's extreme action against opposition leaders.
TAKE ACTION:
Call your member of congress at 202-224-3121 and ask that they:
Call on the State Department to denounce the arrests of opposition leaders in Guatemala
Oppose all military and police "aid" to Guatemala and all financial support for resource extraction industries that are looting indigenous territory.
Tell us who you contacted and what their response was, so that we can better coordinate our work in US Congress.

 

Contact us at info@guatemalasolidarityproject.org or 202-735-9165.